EYE OF THE HEART ART SHOW
In this age of technological wonderment, I like to imagine the thought processes of like-minded artists and craftspeople who create without reliance on photographs, projectors or computer generated images.
I am captivated by what springs from unfiltered sources-from the subconscious. Refining the myriad of thoughts and ideas flowing from my natural love of art, architecture and history, and seeing the thoughts take visual shape is the alchemy that delights me.
Creating for me becomes a co-operative venture with the subject and materials. I don't consider it an intellectual exercise. It's more a release of images that have to find expression.
I enjoy giving the work a life of its own. Each member of this muster of peacocks by just being there, is on yet another journey and has its own story to tell.
My offering to the viewer is the freedom to allow your heart to interpret these endeavors and, thus, join me in becoming part of the creative process.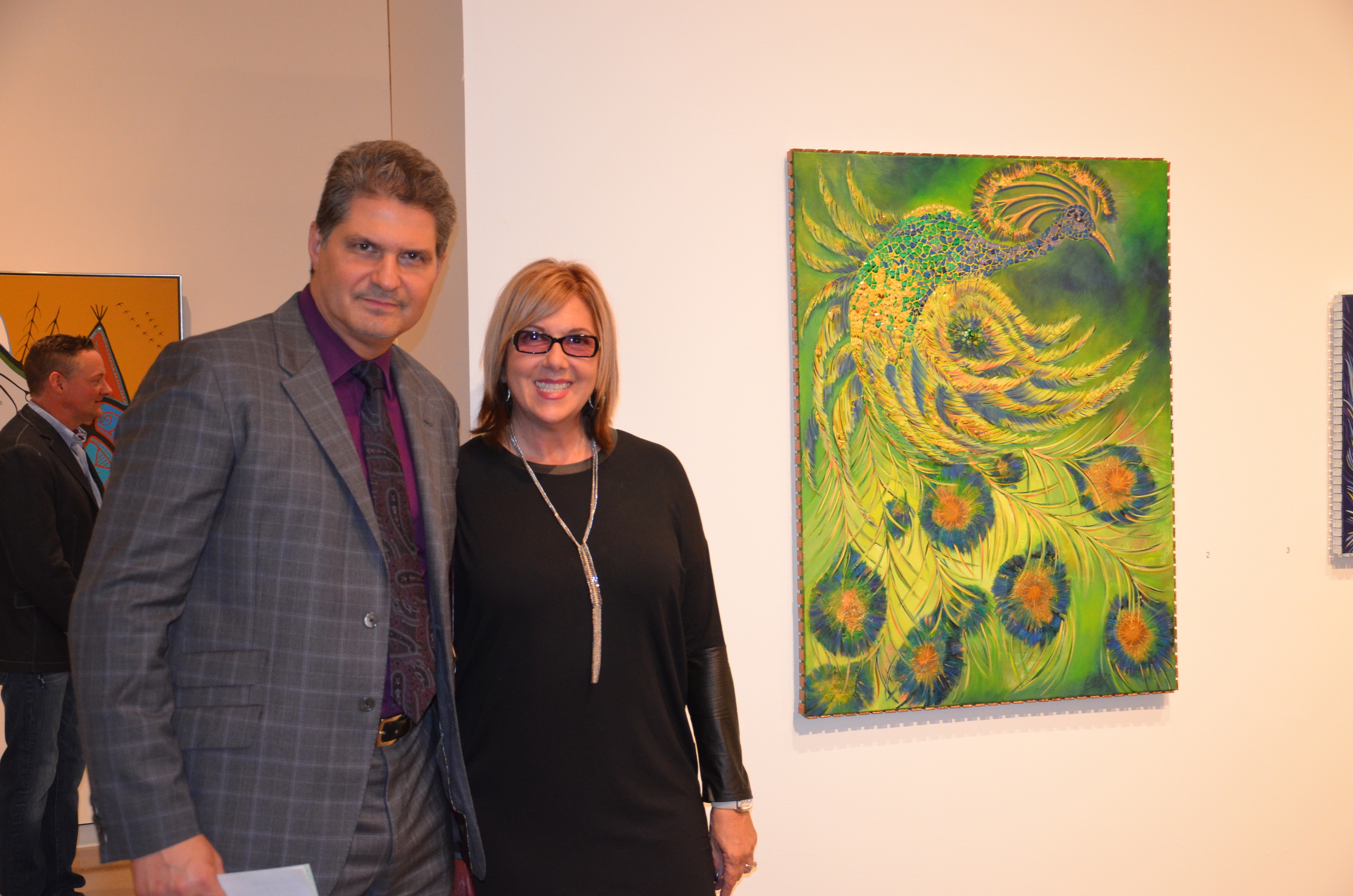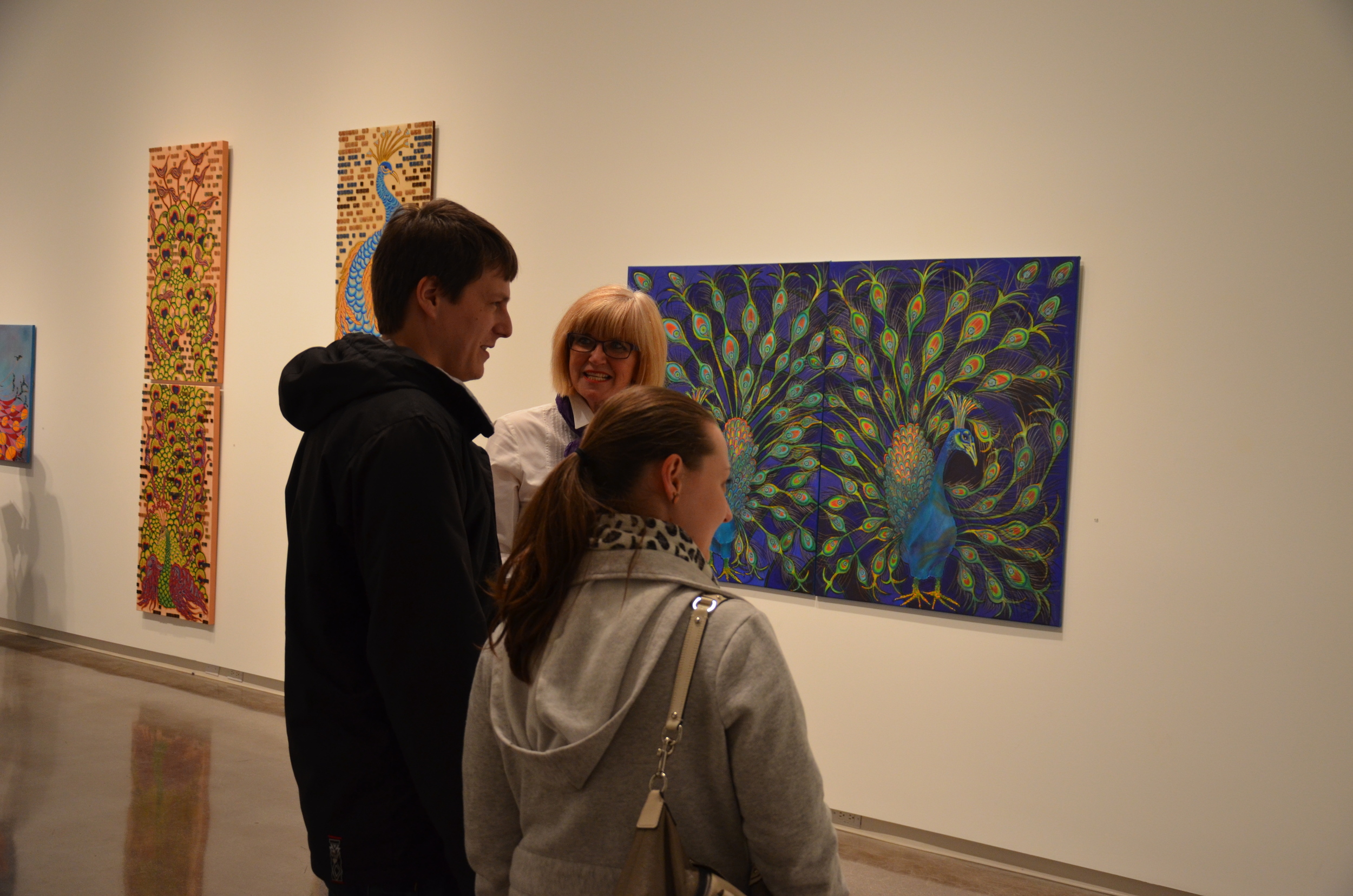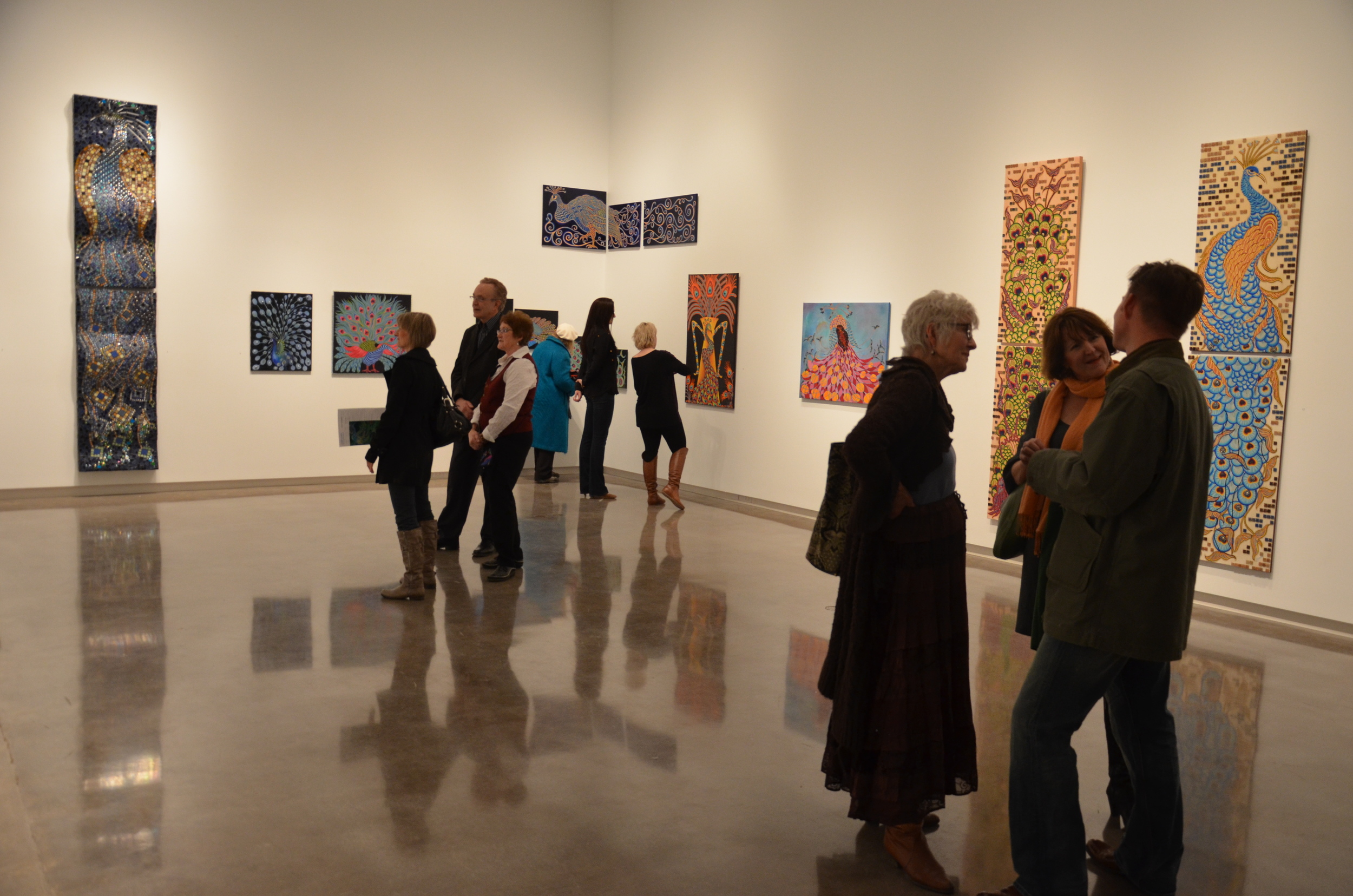 March – May 1995
"Another Chair Show"
Medicine Hat Museum and Art Gallery
Medicine Hat, Alberta
November 1994 – January 1995
"Depp and Meaningful Paintings by Three Women in a Vaccuum"
Studio Show, Yates Memorial Centre Gallery
Lethbridge, Alberta
September 1993
"The Studio Years"
Solo Show, Medicine Hat Museum and Art Gallery
Medicine Hat, Alberta
December 1992
"Emma and the Beasts"
Two Women Show, Cultural Centre Gallery
Medicine Hat, Alberta
September 1992
"The Chair Show"
Solo Show, Dyne Gallery
Medicine Hat, Alberta
September 1991
"Chairs"
Solo Show, Bowman Gallery
Lethbridge, Alberta
December 1988
"Paint and Paper"
Two Man Show, Cultural Centre Gallery
Medicine Hat, Alberta
December 1988 – March 1989
"Medicine Hat 10th Anniversary Show"
Medicine Hat Gallery, Medicine Hat, Alberta
Muttart Gallery, Calgary, Alberta
Prairie Gallery, Grand Prairie, Alberta
July 1988
"In Cognito"
Studio 6 Show, Cultural Centre Gallery
Medicine Hat, Alberta
EXHIBITIONS
January – February 2014
"Eye of the Heart"
Solo Show. Esplanade Art Gallery
Medicine Hat, Alberta
April 2003
"A-pear-ently more paintings"
Solo Show, Java Bites
Medicine Hat, Alberta
September 2001
"Thirty-two Pairs of Pears on the Wall"
Solo Show, Cultural Centre Gallery
Medicine Hat, Alberta
February 2001, 2000, 1999, 1998
"South of 9, East of 23"
Juried Show, Cultural Centre Gallery
Medicine Hat, Alberta
2000 – 2002
Masters Gallery
Calgary, Alberta
May 2000, 1999, 1998
"Ranchlands & Badlands"
Juried Show, Dynes Gallery
Medicine Hat, Alberta
October – November 1999
"According to George and the Golden Mean"
Group Show, Yates Gallery
Lethbridge, Alberta
October 1997
"Summer Rages"
Juried Show, Dynes Gallery
Medicine Hat, Alberta
March – May 1995
"Another Chair Show"
Medicine Hat Museum and Art Gallery
Medicine Hat, Alberta